As many of you know, I've spent much of this year working on a project to explore the adoption and implementation of K-12 core instructional materials and to explore business models for the successful and sustainable publishing of such open educational resource (OER) materials.
I've written about some of this work as it's progressed, and now the final report on this is available.
The report covers state and district adoption processes for K-12 core curriculum, considerations that are important to districts doing adoptions (particularly as it relates to OER publishers), attitudes toward OER, publishers' perspectives on product and OER, information on business models for OER publishers, and recommendations to those in this market.
I learned a lot in the conversations and research that comprised this work. I am grateful to the Hewlett Foundation and everyone who participated.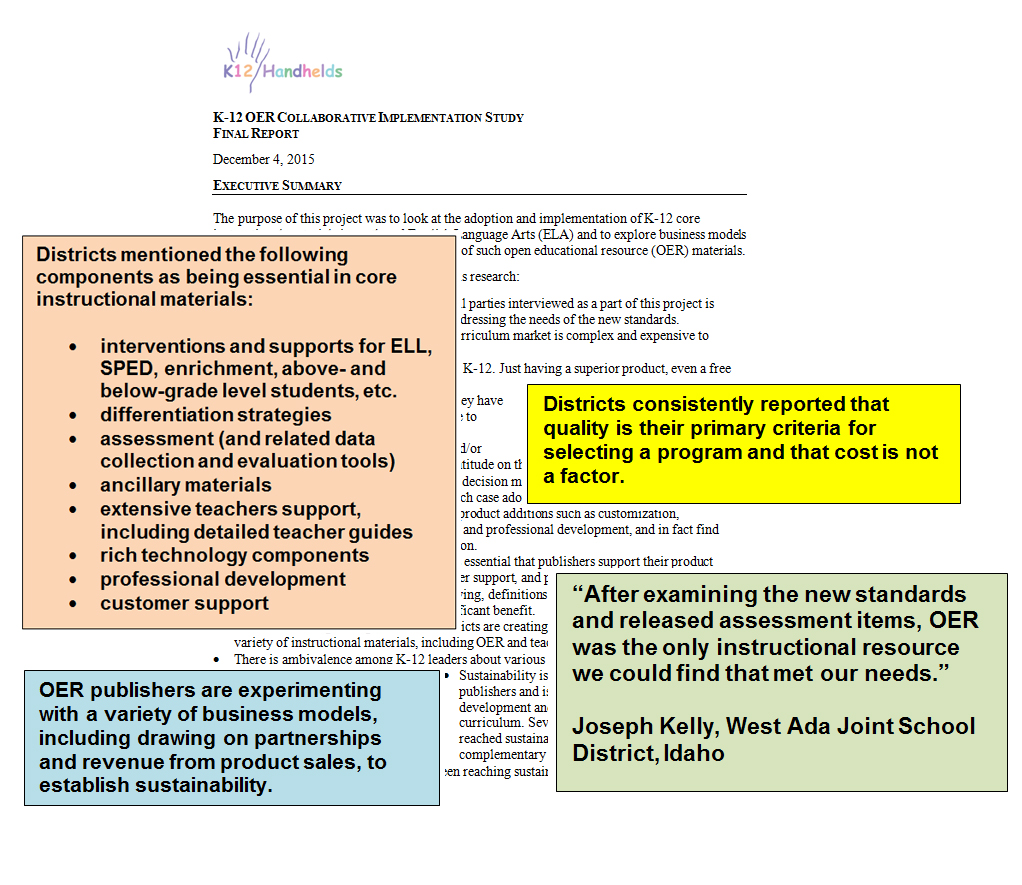 Adoption and implementation of K-12 core instructional materials – final report