Posted by karen on November 17, 2014 in Uncategorized
I recently had a short Twitter and blog conversation with someone about OER and the question "Why should all of the time that I spent developing this, be free for others to consume without some form of compensation for my time?"
Here in part is my response:
"The distinction [between OER and all the other free resources], worth noting I think, is that open educational resources are not only free, but are licensed in a way that they can be freely remixed and redistributed by others (with attribution). This is generally done under an open license like those from Creative Commons.
The reason this is important is that the owner/creator still owns the copyright to the materials. That being the case, they can still be compensated through advertising or even selling the material. Some of the ways creators of OER can be compensated for their work is by selling versions of it (especially printed versions or versions with other value added), seeking voluntary donations (this has been very popular in the entertainment industries and sometimes has yielded higher returns that just selling content outright), and selling services related to the materials (for example professional development).
Still the question remains – do you really want to give away stuff you spent a lot of time working on?
That is a question that each individual has to answer. I don't think any of us who advocate for OER think that everyone should give their stuff away.
Instead, we want to make sure that people who want to give their stuff away know that using an open license is an option. It's a way to get broader distribution and use of your materials if you were going to give it away anyway. A lot of people who post free stuff intend for people to be able to reuse and redistribute it, but the complexities of copyright and fair use get in the way.
Simply put, if you really want to share freely, putting a Creative Commons license on something is the best way to do that.
Also, many of us think that educational materials that are paid for with public dollars should be openly licensed so that they are freely shareable (but that's another post!)
On the issue of whether it's worth freely and openly sharing, I can say that from my personal perspective is YES. (I will say that it took me several years to reach this point.) By freely and openly sharing, I have gained so much, personally, professionally, and yes, even monetarily.
That's just my perspective, but I thought I'd share it."
Posted by karen on October 27, 2014 in clmooc

I am very excited to be convening the Passion-Driven Learning strand of the K12 Online Conference this year. This is an approach I believe deeply in.
We have an all-star line up covering vital topics such as genius hour, connected learning, and more. Several of these projects are ones I've been proud to be associated with this year.
Here is the schedule for the week. (Links will be added as the sessions air.)
Keynote Passion-Based Learning
Joy Kirr
Connected Learning Through Google Apps
Jennifer Bloomingdale
A Key to Interest-Based Learning
Paul Allison
Grab the MIC (Musical Integration Concept)
Kevin Cornell
Genius Hour Passion Projects
JoAnn Delaney
Connected Learners Need Connect Leaders
Donna Fry and Mark Carbone
Finding Your People
Cheryl Steighner
Trust and Transparency
Bart Miller
Moving From "Some Study I Used to Know" to Inquisitive Learning with Genius Hour & Passion Projects
Michele Haiken
Passion-Driven Learning in #clmooc–Supporting Teacher Agency in Making and Learning
Mallory McNeal and Anna Smith
An Introduction to Webmaker for Educators
Brendan Murphy
Web 2.0 Tools that will increase Creativity and Passion in Your Online Courses
Courtney Kofeldt
As always, all of these K12 Online sessions are open licensed and shareable and will be available indefinitely for you to view, use, remix, and share.
Thank you to everyone who contributed a session to K12 Online this year and for the good work you do all year!

Posted by karen on September 11, 2014 in clmooc
This year's local kids maker day is over, and it was a great success. The planned program is shown here.
When we hold this annual local event, we never know how many kids will come or what ages they will be. This year we started with about 10 kids. The youngest was 4 months (!….accompanied by a parent and several older siblings) and the oldest was 10. Over the course of the day, some of the younger kids left and others joined in.
We began with making name tags and having the kids introduce themselves to each other and then to the group. The kids typically hate having to do "public" introductions, and this year was no exception. Still, I think that doing this has long term value, and I even think it helped build relationships for the rest of the day. (Several of the kids didn't know each other before.)
Then we moved on to the Marshmallow Challenge. I'd have to say this was the highlight of the day. Kids just loved it! Several adults even participated, and one of my favorite parts was when a parent has built a tower and as a child approached, she shouted, "Don't bump it!"
We teamed kids in groups of 2 or 3, trying to mix ages and separate siblings and friends where it made sense. Every team who participated built a successful tower, and we learned lesson about collaboration, play, trying different things, iteration, and design under constraints.
After one round of the building with the formal rules, the kids wanted to do another round with new rules. These are the revised rules we came up with as a group:
Again, each group was successful in building a tower; some were taller than the previous round and some shorter. I think kids could have gone on with this all day, but other activities were calling!
We'd planned to do storytelling next, but altered our plans. At that point in the day, about half of the kids seemed too young to do the activity we'd planned, and several others had said they'd leave if we did storytelling. I hate to give in to demands and really wanted to do storytelling, but also wanted to have a successful day. I put it aside for the moment and hoped we'd return to it later (which we didn't…this was one of the "failures" of the day. Comments? Advice?)
Instead, we went to the Cardboard Challenge. I'd planned for this to be one of the optional activities in the afternoon, but in looking at the group, I knew that everyone would want to do it. We have very little guidance other than "build something with cardboard," and all the kids immediately came up with something they wanted to build. We ended up with a monster mask, a cat play house, a puppy house, an egg money collection box, a storage box, a ship, and a giant turtle.
After lunch, a few middle school students came in to teach us how to make duct tape wallets. What fun! The main instructor for this was a natural teacher/mentor. He gave just enough instructions and was so patient with even the littlest kids. He was flexible and acknowledged when someone came up with a good alternative way to do something. Just what you want in a teacher! Everyone ended up with wallets to take home.
Next up was jewelry making. While there were several options, the kids gravitated to the rainbow loom work with colored rubber bands. We didn't buy the actual plastic loom, because we'd found these instructions for weaving with your fingers. This was a great activity. I think it worked particularly well with smaller kids (down to 4) and with kids who sometimes had a hard time focusing or persisting otherwise. There are some lessons there, I think.
We wrapped the day up with cooking. I've always wanted to do this, and when our facility added a kitchen this year, I was thrilled. We had a six year old teach us how to make biscuits, and he was awesome! So were the biscuits. It was fun for me to just hang back in the background and watch (and worry about the oven…nothing bad happened, of course). Afterwards, we ate biscuits with homemade jam and shared the leftovers with the adults. (There was a parallel adult-focused event taking place in the same building.)
Overall, it was a great day. Here are some observations and thoughts for next year:
Making is great.
Less structure and more flexibility is better.
Youth-led activities are awesome. (We brainstormed more of these for next year.)
I need to think more about how to bring in more storytelling and/or writing next year. (We've done DS106 Daily Create-style photo challenges in the past, and those were very popular, but I wanted to try something different.)
Posted by karen on August 1, 2014 in clmooc
One of the most important things I think about as I wrap up an experience like CLMOOC is how I'm going to take my learning forward.
One of the big things on my mind right now is a small local kids maker day I help coordinate each September. This year's program is being influenced by CLMOOC 2014. Here's the current outline:
Morning:
Welcome and Introductions
Marshmallow challenge (collaborative design activity)
Storytelling activities (with options)
Planning for afternoon
Lunch
Afternoon:
Creative play options
Cardboard challenge
Duct tape crafts
Jewelry making
Cooking
 One of the constraints of this event is that there is no technology available. Also I have no idea how many kids will come or what ages will they'll be. In the past, we've had as many as 15 kids ranging in ages from 3 to 18.
The influences of CLMOOC on this event are related to connected learning. We have a lot of choice for participants and try to encourage them to follow what they want to do. We encourage peer collaboration and making. The storytelling options will include a couple variations on the 5-image story make (without computers though).
I'm looking forward to this event and to whatever unexpected ways I am able to carry forward the CLMOOC magic!
Posted by karen on July 31, 2014 in clmooc
As a part of my reflection, I've been thinking about the various ways that our experiences together in CLMOOC have brought to life the Connected Learning principles.
I wanted to come up with a way that we could collaboratively link our experiences to the Connected Learning principles and ended up with this ThingLink:
If I've done this right, everyone should be able to edit this and add your own tags with links. (Once you've clicked edit, just click the spot on the image where you want to add a tag, and then add your own link/image and text description, and save.)
Perhaps this collection is growing even as you read this. I'll be interested to see how it goes.
Posted by karen on July 30, 2014 in clmooc
With the formal part of CLMOOC 2014 drawing to a close, I'm reflecting on all we've done together during the 7 weeks.
As with last year, overall I am amazed by everything everyone has done — all the things we made, the amazing conversations we've had, the writing and making we've done together, the new friendships we've made, the old ones we've deepened, the learning that we've started and will continue into the year. It is a testament to the goodness all around us that so many people have shared so freely and invested so much for the purpose of learning and playing together.
In terms of my personal participation, I wasn't able to participate in as many makes as I wanted to [insert personal excuses here], but I know I will continue making, writing, and connecting with the CLMOOC community far into the future. Here are a few things I did during this round of CLMOOC that I feel good about:
CLMOOC Make Bank (new version) – In my "facilitator" role for CLMOOC, I helped set up and foster a new make bank. Over 7 weeks, the community has added over 60 new makes and 80 new examples and tutorials to this bank. I know that many will continue to use and add to this in the future, and I think this is a huge success.
Book art (that I made)

Light painting – I'd been wanting to play with light painting and long exposure photography for a while and finally did that in week 5.

A 10-shoe memoir (I struggle with these extremely short form memoirs. This was one I felt good about though.)
"What is a story?" – A group of us got into an intriguing conversation about what makes a story. We pondered questions such as can a recipe be a story — not just inspire or remind of us  of a story, but actually tell one? Our conversation culminated in a hangout about this, which was one of the highlights of this year's CLMOOC for me.
I am always a bit sad when events like CLMOOC reach their formal "end," but I know that the friendships and the learning will continue on.
Thank you everyone for being a part of my summer of making, playing, and connecting.
Posted by karen on July 20, 2014 in clmooc
In the continuing experiments on light painting (see part 1 here), last night I played with some outside shots, none of which I am particularly enamored with.
Then I tried some of the third type of light painting, where you move the camera. A few of these I really like.
There's one more round I want to try. Think burning things.
Posted by karen on July 18, 2014 in clmooc
Last year, in CLMOOC, we launched the first iteration of the Make Bank. Inspired by DS106, we were very enthusiastic about this way to encourage participants to self-direct their learning and to generate and reuse content.
This first iteration of the bank was built in WordPress using Gravity Forms, an approach which I've subsequently used successfully in several other projects as well.
Of course, like all projects, by the end of the first year, there was a wish list of new features we had, and a better way to organize and preview the content was high on the list. So when Alan Levine announced the availability of a new WordPress theme implementation of the DS106 assignment bank, we jumped right on it!
The facts that this theme hadn't been deployed yet, our own technical resources were limited, and time was short caused us (me, really) some trepidation, but we forged ahead.
Now the new Make Bank has been rolled out, and we love it! The advantages we'd hoped for — better organization, a more graphic display, and the ability to add examples and tutorials — all proved to be very beneficial. Just a few weeks into CLMOOC 2014, the community has already added 40 new makes and over 60 new examples and tutorials. To me, that demonstrates the usability of the bank.
In terms of development, we did some customization to make Alan's theme do what we wanted. Alan was a great help with this, as the learning curve for us was high and he knows the code intimately since he wrote it. As often happens, our use case wasn't exactly what was originally envisioned. Some of the things we customized included separating out "difficulty ratings" from general user ratings, adding category sorting, adding tags, adding notifications (we moderate all posts), allowing multiple categories to be selected, displaying the submitter's name with examples and tutorials, and some bug fixes. Some (most?) of this has been incorporated back into Alan's build as appropriate.
(Note: For CLMOOC, we did not use the syndication/aggregation features.)
And there are still some additional enhancements we'd like to make, but for now things are sailing smoothly.
For others considering implementing this theme, it is worth considering that as a theme, it requires a separate WordPress installation. This can make it challenging to integrate with other existing WordPress sites. Personally, I think it could be advantageous to implement this functionality as a plug-in rather than a theme, but that's a project for another day/year….
Much thanks to Alan Levine, Brad Emerson, the National Writing Project, and the CLMOOC community for making this work possible and shareable. I am excited to see what the future brings for our Make Bank.
Posted by karen on July 17, 2014 in clmooc
I saw something on light painting about 6 months ago and was intrigued. Not sure I could really accomplish it at the time, I submitted it as a Daily Create challenge and hoped I'd try it when it came up again. (I'm not sure it ever did; I've been a bit disconnected for a good part of the summer.)
Then last week, as a part of the Making Learning Connected MOOC (CLMOOC) that I'm involved in, a "storytelling with light" make popped up, and naturally, I thought "Light painting!"
So the first thing I did was watch a ton of light painting tutorials and looked at a bunch of examples.
One thing I learned is that there are at least three different kinds of light painting. All involve long exposures. The one I'd always thought of was where you draw a picture or write a word with light; this is apparently called light drawing. The second is where you actually "paint" an object with light creating a spotlight kind of effect. (It wasn't until I did this that I actually understood the "painting" aspect of this craft. A guy in one video I watched called his flashlight his "brush.") The third type involves moving the camera to create a motion effect. (In this case, the camera is the "brush.")
Armed and inspired with all this information, I decided I'd first try to get the basic technique down (and see if this work for me at all) and then would think about storytelling later. (More on that in a subsequent post.)
All you really need to do this is a camera that lets you manually set aperture and exposure time, a tripod, and a light source. The light source could be a flashlight, a laser pen, LED lights, a lighter, or anything burning.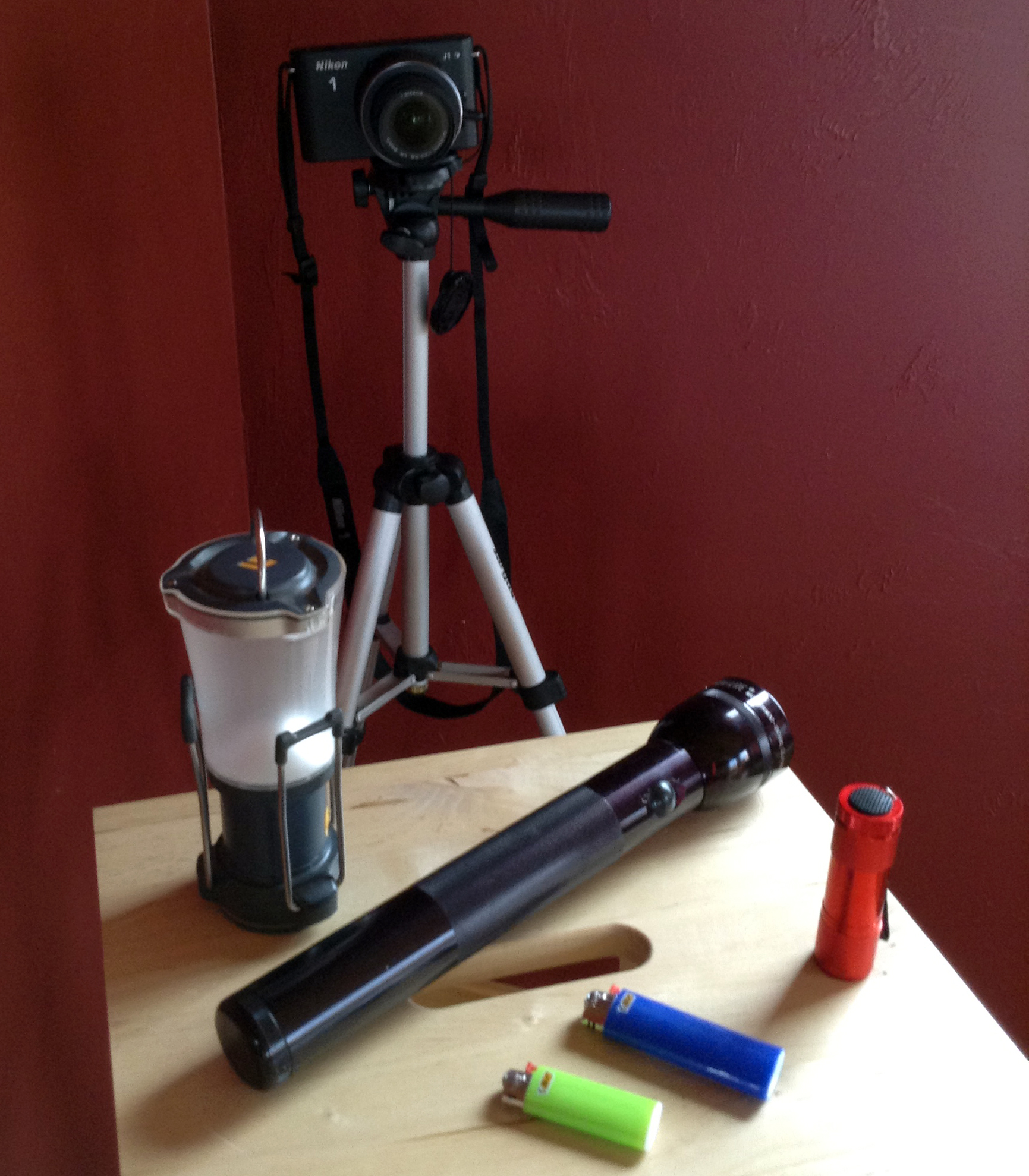 I used my new Nikon 1 J1 camera with manual settings of F16 and an exposure of 30 seconds. (Toward the end of this session, when I was more confident, I shortened the exposure time for a few shots.) I also found it useful to have two people, since there is a lot of switching of lights off and on and shuffling around in the dark.
The first thing I tried was the second kind of light painting where an object is illuminated by painting it with light. (Note: For the purposes of this experiment, none of these photos have been retouched.)
I was pretty amazed by the first results.
Also I have to say that while you can do this with a digital or film camera, having the immediate feedback of digital was incredibly powerful. It allowed for a lot more play, experimentation, and iteration.
Then I moved on to light drawing.
Finally, a few other random trials.
After this, Brad and I talked for a long time about all the different things we want to try with this. We also brainstormed some storytelling ideas, as well as some thoughts about combining this with stop motion. Lots to think about and lots to try. Stay tuned for more adventures in light painting.
Posted by karen on July 7, 2014 in Uncategorized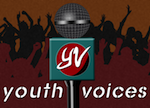 *** UPDATE: IF YOU'RE INTERESTED IN THIS, TELL US HERE. ***
A group of folks have been talking about the possibility of putting together some online courses (MOOCs?) for students on Youth Voices to participate in together.
(For those unfamiliar, Youth Voices is an amazing site where youth can explore their interests. Here youth of all ages are invited to voice their thoughts about their passions, to explain things they understand well, to wonder about things they have just begun to understand, and to share discussion posts with other young people using as many different genres and media as they can imagine!)
The primary format of Youth Voices is blog posts. For those who are looking to create or use more structured "assignments," there are also a set of missions, which outline project ideas. Teachers and students can post their own missions, and most most missions take a relatively short period of time to complete.
Last year, Paul Allison constructed a large collection Common Core aligned units that could be structured into a whole year long curriculum in English Language Arts, History Social Studies, Arts and Media or Science.
Sometimes on Youth Voices, groups from different classrooms around the world collaborate on topics of common interest, leading to some pretty amazing conversations. This led us to wonder if it might make sense to set up some medium length (4-6 weeks?) online courses that classrooms or individual students could sign up for. These might include choices of shorter missions to complete or students or teachers might choose their own activities around the common theme.
The main point though would be to give students in different locations a ready way to collaborate with others.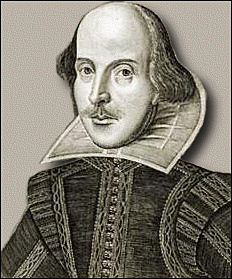 One idea is to try a spring course like this for AP English students. The common theme could be an author like Shakespeare or a genre like dystopian literature. Students (and teachers) would have options for what specific texts they might read or what projects they might do, but they would all be writing on Youth Voices and commenting on each other's work over a common period of time.
In thinking this through, many questions come to mind:
What topics might attract a critical mass of students?
Is it feasible to coordinate schedules so that cross-class collaboration is possible?
How structured or how loose should this be?
Would some kind of "assignment bank" for students to choose from be helpful?
What platform might work best for these online courses?
This platform question is one I've puzzled over again and again. Being a proponent for openness, I tend toward more openly accessible options, which rules out things like Blackboard, Coursesites and Moodle. Here are a few options I've thought about for this situation.
Youth Voices
(could be a wiki on YV or HTML pages)
Pros:
Same location that is being used for other Youth Voices work; single log on [In my mind, this is a pretty huge benefit.]
Open
Cons:
Not really a "course system;" no notifications, tracking or other organization except what we do manually
Requires page creation in HTML; not easy for all users
Would require a fair amount of facilitation/organization
P2PU
Pros:
Course system with notifications and some user tracking
Open
Easy to use
Cons:
Separate from Youth Voice; one more place to go
G+ (or even Facebook??)

Pros:
Cons:
Separate from Youth Voice; one more place to go
Proprietary, not really open
Subject to the whims of third-party owner
Hard to organize content
Another open platform, like a wiki
Pros:
Flexible
Open
Easy to use
Cons:
Separate from Youth Voice; one more place to go
Hard to track
(Possibly) Not really a "course system;" no notifications, tracking or other organization except what we do manually

---

I would love to hear your thoughts about this. Is the idea of a Youth Voices online course appealing? If so, what topics and timing would be of most interest to you? What features would you like to see? How would you like to see this organized so that it work best for you?

And most importantly, would you like to brainstorm this and/or participate in its creation?