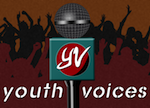 *** UPDATE: IF YOU'RE INTERESTED IN THIS, TELL US HERE. ***
A group of folks have been talking about the possibility of putting together some online courses (MOOCs?) for students on Youth Voices to participate in together.
(For those unfamiliar, Youth Voices is an amazing site where youth can explore their interests. Here youth of all ages are invited to voice their thoughts about their passions, to explain things they understand well, to wonder about things they have just begun to understand, and to share discussion posts with other young people using as many different genres and media as they can imagine!)
The primary format of Youth Voices is blog posts. For those who are looking to create or use more structured "assignments," there are also a set of missions, which outline project ideas. Teachers and students can post their own missions, and most most missions take a relatively short period of time to complete.
Last year, Paul Allison constructed a large collection Common Core aligned units that could be structured into a whole year long curriculum in English Language Arts, History Social Studies, Arts and Media or Science.
Sometimes on Youth Voices, groups from different classrooms around the world collaborate on topics of common interest, leading to some pretty amazing conversations. This led us to wonder if it might make sense to set up some medium length (4-6 weeks?) online courses that classrooms or individual students could sign up for. These might include choices of shorter missions to complete or students or teachers might choose their own activities around the common theme.
The main point though would be to give students in different locations a ready way to collaborate with others.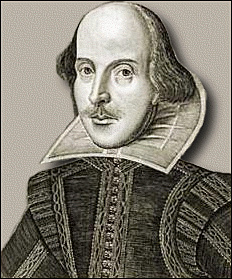 One idea is to try a spring course like this for AP English students. The common theme could be an author like Shakespeare or a genre like dystopian literature. Students (and teachers) would have options for what specific texts they might read or what projects they might do, but they would all be writing on Youth Voices and commenting on each other's work over a common period of time.
In thinking this through, many questions come to mind:
What topics might attract a critical mass of students?
Is it feasible to coordinate schedules so that cross-class collaboration is possible?
How structured or how loose should this be?
Would some kind of "assignment bank" for students to choose from be helpful?
What platform might work best for these online courses?
This platform question is one I've puzzled over again and again. Being a proponent for openness, I tend toward more openly accessible options, which rules out things like Blackboard, Coursesites and Moodle. Here are a few options I've thought about for this situation.
Youth Voices
(could be a wiki on YV or HTML pages)
Pros:
Same location that is being used for other Youth Voices work; single log on [In my mind, this is a pretty huge benefit.]
Open
Cons:
Not really a "course system;" no notifications, tracking or other organization except what we do manually
Requires page creation in HTML; not easy for all users
Would require a fair amount of facilitation/organization
P2PU
Pros:
Course system with notifications and some user tracking
Open
Easy to use
Cons:
Separate from Youth Voice; one more place to go
G+ (or even Facebook??)

Pros:
Cons:
Separate from Youth Voice; one more place to go
Proprietary, not really open
Subject to the whims of third-party owner
Hard to organize content
Another open platform, like a wiki
Pros:
Flexible
Open
Easy to use
Cons:
Separate from Youth Voice; one more place to go
Hard to track
(Possibly) Not really a "course system;" no notifications, tracking or other organization except what we do manually

---

I would love to hear your thoughts about this. Is the idea of a Youth Voices online course appealing? If so, what topics and timing would be of most interest to you? What features would you like to see? How would you like to see this organized so that it work best for you?

And most importantly, would you like to brainstorm this and/or participate in its creation?
Youth Voices – The online course edition?