We talked about the role of failure in trying new things on our #clmooc Twitter chat last night.
[This is my first post about #clmooc. This weekend I'll go back and talk more about it, but for now I'm jumping in right into the middle.]
I am a pretty good cook and make lots of lovely looking dishes. This morning though I produced a real failure. Just to put myself out there and prove it, here's a picture.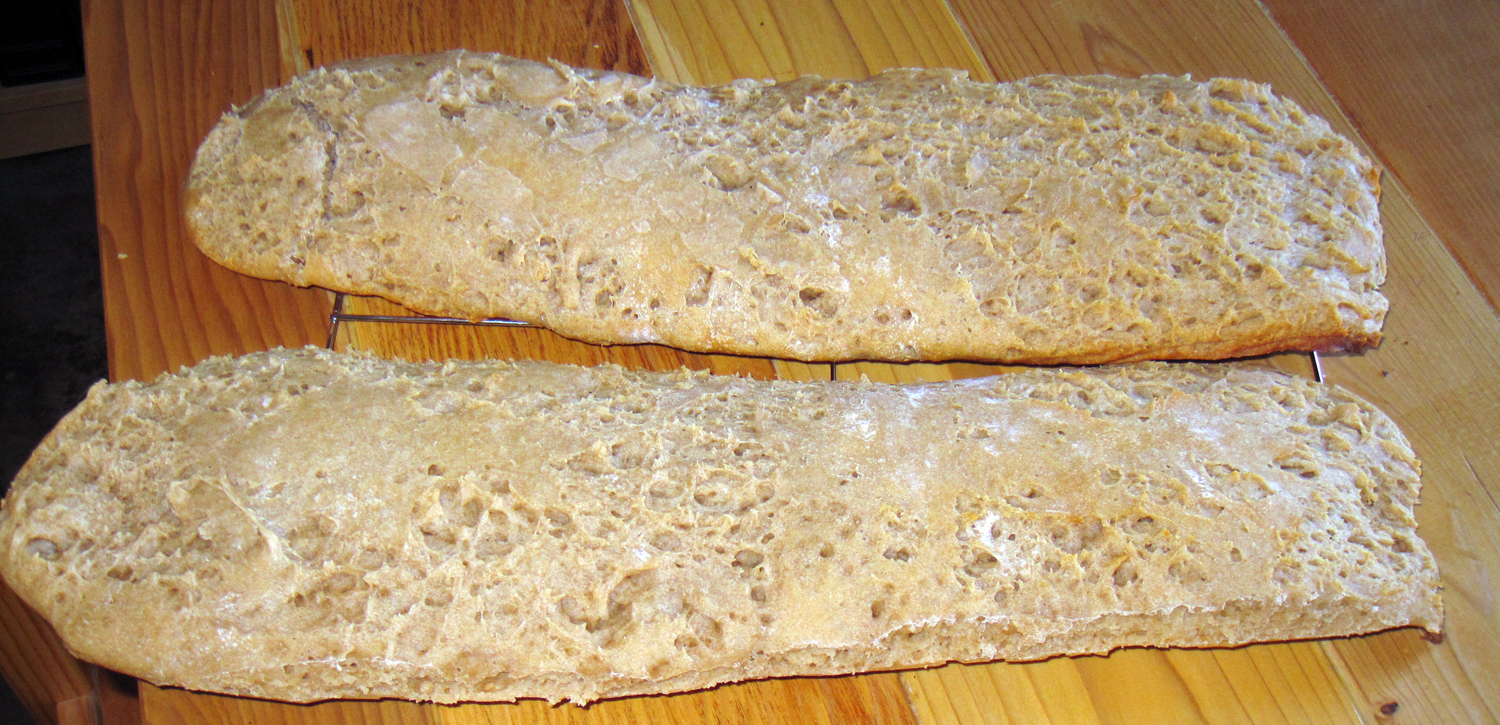 Long story as to how this happened, but I started with one sourdough bread recipe and then switched to another. I don't usually cook by recipes and sometimes forget that they're critical in baking. Suffice it to say that combining a high amount of sourdough (which was the fast rise recipe) with a long rise time (which was for the long rise recipe) produces pancake bread. (Good for bread crumbs though. Another good story is the failed prickly pear jelly which turned out to be the best pancake syrup we ever had.)
This made me think about two things related to other kinds of making. First, if you only see people's successes, you may think they are always successful. But no one is always successful. The secret is trying lots of things lots of times so that there are a good number of "successes" to celebrate.
The other thing I remembered is that I couldn't always cook. In fact, for almost 30 years, I was a disaster as a cook. I made gloppy cheese sauces (some will remember that awful Thanksgiving broccoli dish), flat cakes, and gluey pasta. I really love food though, so I kept trying. And kept failing.
Then one day, after I can back from Africa, I found I could suddenly cook. Often artfully, usually without recipes. Now, I can eat a dish in a restaurant and often replicate it at home, sometimes better than the original.
What accounted for this transformation? I have no idea.
This makes me hopeful, though, that if I keep trying, I'll find other skills I didn't previously have. "If at first you don't succeed…"