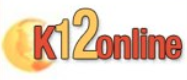 If you don't know about the K12 Online conference, you should! This year's conference starts today, but you can participate any time.
The K12 Online conference is a progressive professional learning opportunity to engage educators worldwide around 21st century learning. Participants can watch pre-recorded sessions any time they wish. This conference is asynchronous, free, and online and takes place from Oct 22-25 and Oct 29-Nov. 2 with a pre-conference keynote on October 15. The 2012 theme is "Learn, Share, Remix" — very relevant to open learning!
This Wed., Oct. 24 at 9:00pm Eastern Time, the Teachers Teaching Teachers (TTT) podcast will feature a live discussion about the K12 Online Conference in general and the Visioning New Curriculum keynote that went live today. We hope you can join us for this event.
In addition, Peer 2 Peer University (P2PU) has an asynchronous discussion group to talk about all the K12 Online Conference videos, and we'd love to see you there as well!
On Nov. 2 at noon Eastern time, the #connectedpd Twitter chat will be having a discussion of K12 Online as well.
Oh, and my keynote on Visioning New Curriculum , with some discussion of open resources, is posted here.
I hope you can participate in some of the activities around this fabulous learning opportunity!
K12 Online – a great learning opportunity