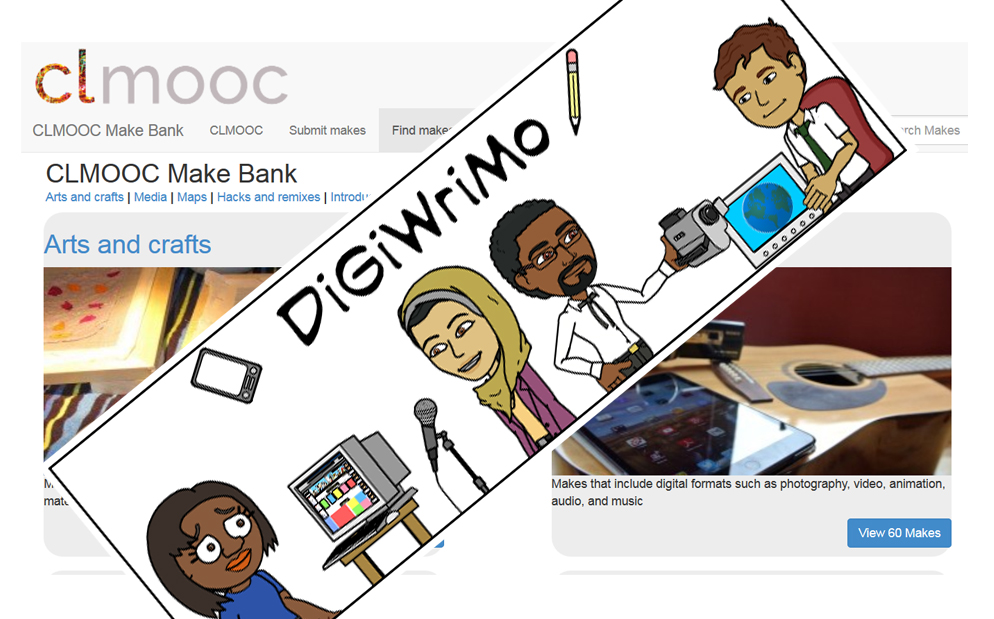 I'm taking part in another open collaborative learning event in November: DigiWriMo.
In talking about this with a group of folks last night, someone asked "As a college student working on my elementary major, how could I use this writing piece in my future classroom?" and I immediately thought of the Make Bank.
(For those who aren't familiar, the Make Bank was a tool we set up as a part of CLMOOC to archive a variety of "makes" or activities, as well as to provide a place for people to post their own work as "examples" and tutorials. The idea of the Make Bank was to make this content readily available to folks for classroom or other use long after events like CLMOOC or DigiWriMo are over. Anyone can add their own "makes" to the bank as well.)
And so DigiWriMo activities will also be added to the Make Bank, starting with the first altCV activity.
You can help by cross-posting your own work as "examples" as well as by adding tutorials. Add your own "makes" too! And please keep this in mind as a resource you can use in your current or future learning environments.