The pilot phase of the P2PU School of Ed was completed in December, and we are now on to 2012! For more information, you can sign up here for periodic updates.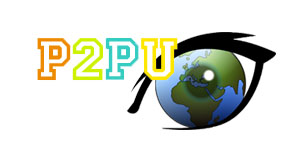 What We're Planning for 2012
We are planning two new launches of courses for 2012:
Spring courses beginning March 5 (to coincide with Open Ed week)
Summer courses beginning in June
Stay tuned to the site for more details. We are currently planning spring courses on empowering your personal learning, digital literacy, global classroom collaborations, creating great multimedia, and finding grants for arts education (a collaboration with high school teachers and students).
If you are interested in participating or facilitating a course, let us know.
What We Learned in the Pilot
We like to think of the P2PU platform as a kind of a laboratory where you can try different things in online peer learning and see how they work. We learned a lot at the School of Ed last year! Here are some of the highlights and lessons learned from our pilot phase.
What we did

Developed and ran seven great courses between Sept. and Nov., 2011
Had a total of 163 participants and 233 followers in these courses
We greatly appreciate the support of the Hewlett Foundation in this work.

What we learned

Interest in these courses was very high, and we had a diverse group of participants, including international and non-educators, all of whom helped enrich the conversations.
Great facilitators help make great courses.
Asynchronous discussion among the groups (through posts on P2PU) was the favored method of participation. Participation level in online posts was much higher than other activity options (webinars, projects, etc.).
Participation peaked in the first couple weeks of the courses and fell off after week 3.
Time for teachers is limited, and this sometimes limited participation. [We are considering doing some much shorter, discussion-focused groups this year to engage more people with limited time.]
Some participants did not understand or were not prepared for online peer learning. [We are excite about a new "Empower Your Own Personal Learning" course for this year.]
Some topics are well-suited for online learning but do not lend themselves as well to peer collaboration. (Fortunately, on P2PU, there is room for both.)
There are pros and cons to pursuing formal credit for courses like these. (We didn't offer credit for our pilot courses and are still gnawing on these issues.)
Community is so important to peer learning, and we need you as we move into our next phase. If you are interested in being involved, please let us know!