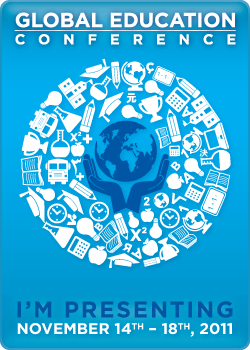 The Global Education Conference is a fantastic free, online event going on all this week.
On Thursday, Nov. 17 at 11:00am Eastern Standard Time, Anna and Chris Batchelder and I will be presenting a session on the P2PU School of Ed.
You can tune in to our session here on Thurs. Hope to see you online!
Global Ed Conf…I'll be there!