I've spent a lot of time over the past couple years thinking about business models for OER in K-12. (As an entrepreneur who has worked in education for 15 years but was trained in business, it's just where my mind goes.)
Given the fact that OERs are not free to develop or implement and that it takes a lot of money to get a K-12 program in use (even if its' "free"; you can thank the system that the textbook publishers and the states have established for that), there needs to be a solid business model to get OER successfully used in K-12.
I've settled in to a model that offers core assets (in this case, basic content) free under an open license and also offers additional optional upgrades on a pay-per model  (ala Red Hat, etc.). This makes sense to me, not only from the standpoint of an OER start-up but also from that of an educational user.
But what I don't have in mind here is a model in which the only free, open-licensed version is a scaled-down trial or demo version.  And I'm seeing way too much of this lately.
Here are a couple examples. I was using a textbook from Flatworld Knowledge (an organization I have enormous respect for) and was prompted to pay for printing a PDF on my own printer. Really? This seems to be taking the pay-extra-for-premium-services model a little too far. This CC BY NC SA book has been published in a PDF that is embedded with Flash via Scribd such that it can't be downloaded or printed (easily at least).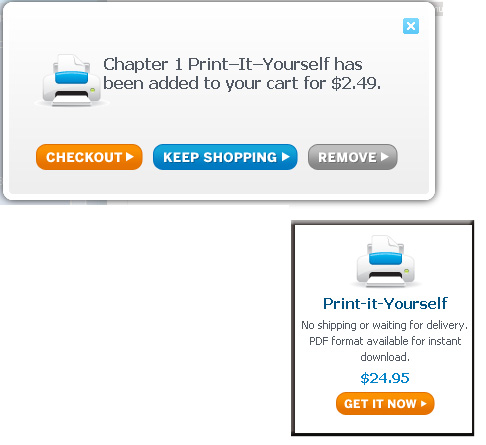 Now I understand the business reasons for charging extra for premium services, but this can't be what was intended by anyone who intended this as an "open" venture. (Remixing this would be a gargantuan pain in the ass.)
Another example is DimDim, a piece of software licensed under GPL. If you didn't know this is (was?) open source software, you would never know it from their web site. They promote a "free trial." If you dig in and really look at the options, there is a scaled back version for individuals that is free.
There is a vigorous discussion of this issue on their Sourceforge page, on which people allege that the company "used the open source idea long enough to generate revenue" and that "even their own sales people have admitted that they are no longer supporting the community version, which is in total violation of the GPL license under which it was originally created."
These are the sorts of problems that users have with free, proprietary software and that open source software (or open licensed content) is supposed to avoid.
Both of these examples cause me concern with regard to the "slippery slope" of an OER business model that tries to support an open-licensed core product with pay-per services. If someone isn't keeping in mind the core values of "open," the model will quickly erode to something that is virtually indistinguishable from proprietary commercial products.