I'm not sure when this came out, but Google Advanced Search now has a filter for licenses.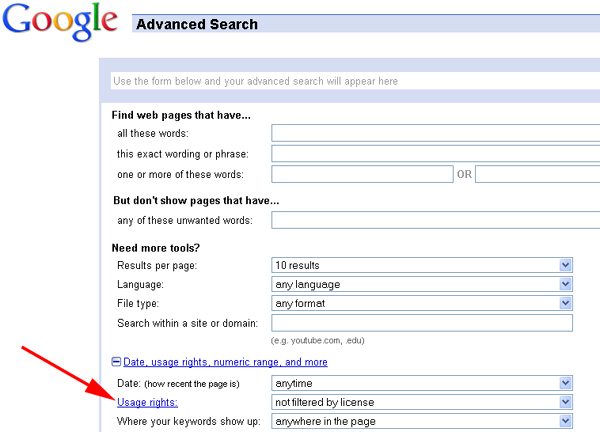 I also stumbled upon a really brilliant survey about sharing from a group called Latitude. If you haven't already, you really should take this survey. It takes a few minutes, but in going through it, I learned so much. It really made me think not only about different approaches to sharing, but also about different things in my life and how they are connected.
After taking the survey, I went to the partner site Shareable. Again brilliant. I immediately subscribed to their blog and then didn't know whether to file it in my folder for open content or the one for sustainable food production, since it covers both of those topics and more. Wow! (I ultimately settled for the open content folder, but only because that's the one I read more actively.)
If you care about sharing, sustainability, or the future, make sure to check out these great resources.
A new way to search and new ways to think about sharing