The K12 Online conference for 2013 has a great lineup of presenters, and it all starts on Oct. 14.
I'm especially excited about the Open Learning strand, which I'm helping to coordinate. Check out the line up here.
This is a great opportunity for high quality, free, open PD. Make your plans to participate!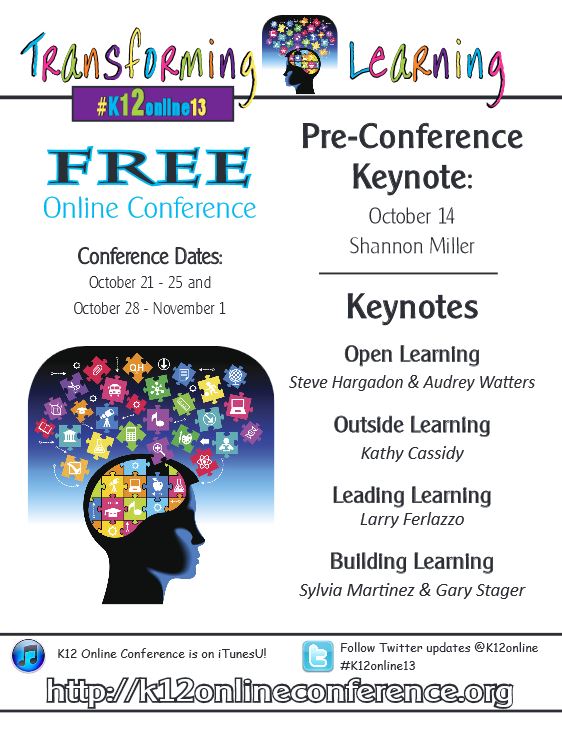 Open learning at K12 Online