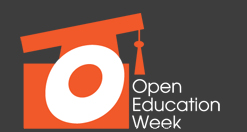 The second annual Open Education Week will take place March 11-15, 2013. Open Education Week is a five-day celebration of the global Open Education Movement, featuring online and local events around the world, video showcases of open education projects, and information. Its purpose is to raise awareness of both the movement and its impact on teaching and learning worldwide.
Here is a calendar of all the events, and here are a few to make special note of:
This is a great opportunity to learn more about open and also to share this info with others in your organization. Throughout next week, I'll be posting daily nuggets of open goodness.
And in case you missed it, here is a hangout a group of us did for the #etmooc about open learning. There are some thought-provoking discussions in here.