Last week, I had the privilege of facilitating a panel at NCTE called "Open Learning: Empowering Teachers Through Professional Development."
Anyone who knows me knows that I have become a big believer in open models of professional learning through spaces like Twitter, P2PU, TTT, Digital Is, and others. This session was all about that. (Slides below. Also, we live streamed the session, thanks to Paul Allison, and the video is here.)
To me, these new models of professional learning are all about value, openness, self-direction, agency, and authenticity. It's time to reject PD that doesn't achieve these goals.
At the end of the session, we asked everyone to choose a few words that summarized what they thought the future of professional learning should be. Here they are.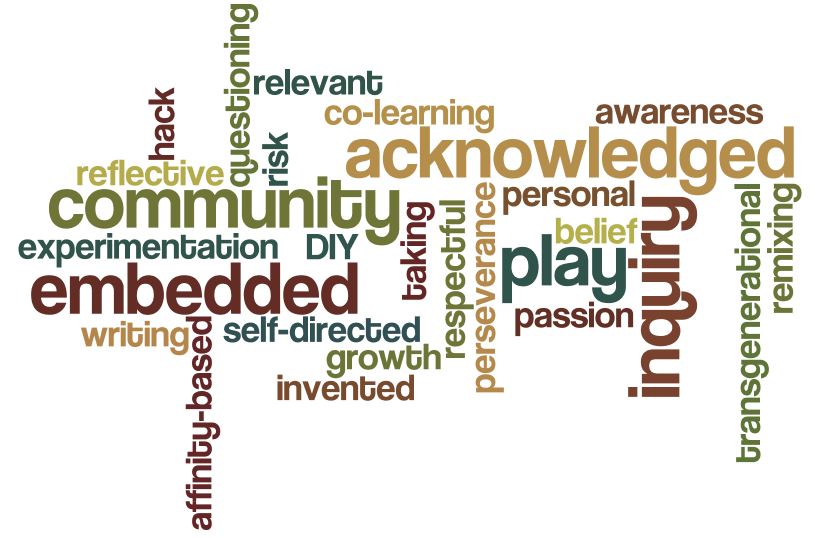 Please add a comment with your own thoughts on this and join us in one of the many online spaces to explore this further.

Open Learning – new models of PD