I've been thinking a lot about the possible futures of curriculum lately, in part because I'm working on a keynote for K12Online's strand on "Visioning New Curriculum."
And I like to include viewpoints of you, fellow teachers and if possible, your students.
I'm looking for short (or long if you like) answers in text, audio clips, or short videos addressing any of these questions:
What does "curriculum" mean to you?
Are textbooks "curriculum"?
Are textbooks a thing of the past, or should they be?
What is the best curriculum you've seen?
How might the affordances of digital and/or open curriculum resources allow for a new vision of curriculum?
What is your biggest, best vision of curriculum for the future?
You can email them to me at karen at k12opened dot com, tweet them to @kfasimpaur, or arrange a time to Skype or hangout with me on some other platform.
Thanks for the collaboration!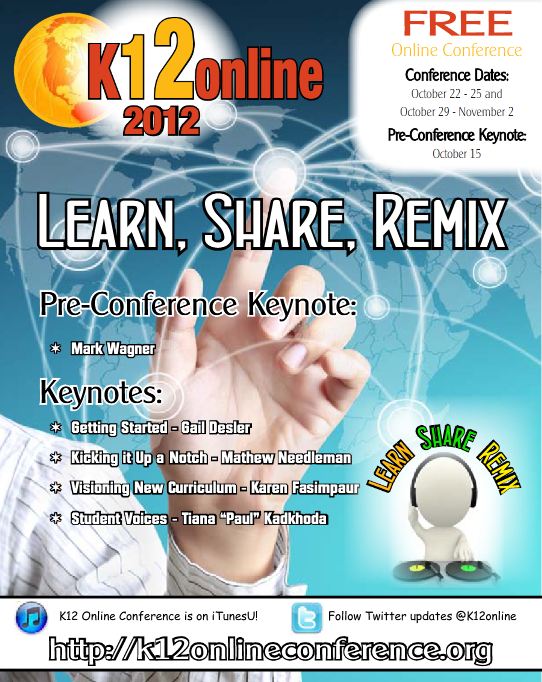 Call for action: Visioning new curriculum