iste11
Posted by karen on June 30, 2011 in Uncategorized
I had a great time at ISTE in Philly this year, spreading the word about OER and K-12. The enthusiasm was overwhelming. Below is a part of the tweet stream. Thanks to everyone for coming and for helping get the message out about the benefits of OER. Please share what you learned with others back home. All the materials I shared (Livebinder, PPT, wiki page) are open-licensed — please use however you like!

Posted by karen on May 22, 2011 in Uncategorized
Are you interested in OER in K-12? If you're coming to ISTE, please join us at the Birds of a Feature session "Open Education and Open Educational Resources" on Tuesday, June 28 from 5:00pm–6:15pm. This will be an informal discussion to explore the potential of OER, how different schools are using it, and how we can get more folks using these great resources. Come help us strategize the future of OER in K-12!
I will also be doing a BYOL session "Open Educational Resources: Share, Remix, Learn" on Monday, June 27 from 4:15pm–5:15pm.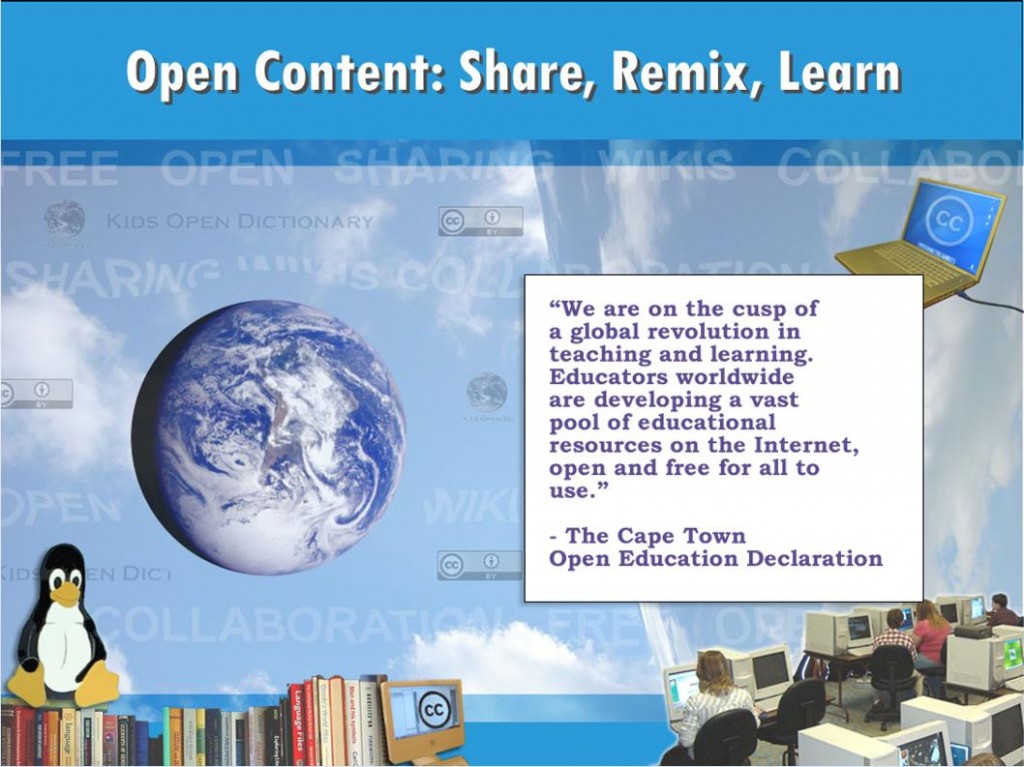 Here is a run-down of various OER- and open source-related sessions at ISTE this year:
Monday
Tuesday
Wednesday