sharing
Posted by karen on July 24, 2012 in Uncategorized
The world of sharing is so rich because so many great people choose to share freely.
Would you like to share your work in a way that others can easily make use of it? Here are some tips.
License your work under a Creative Commons license.
This means that you are saying to others "It's ok to use my stuff without asking first."
The easiest way to do this is to just write "Copyright [your name], licensed under CC BY" (or whatever license you choose) on your work.
You can also use the Creative Commons license chooser. Once you choose a license, it will give you a bit of HTML code to paste in your web site. This will make your works more easily found by search engines.
Post your work on sites that make sharing easy.
Here are some of my easy-to-use favorites:

These sites all support Creative Commons licensing.

Use formats that make remix easy.
This means avoiding things like PDFs and using files that folks can easily edit.
Tell the world you are sharing.
Tweet, post, yell it from the rooftops.
Spread the word about sharing.
Tell others about the benefits of using a Creative Commons sharing license. The more we all share, the better life is.
Posted by karen on October 28, 2011 in Uncategorized
FreeReading is a great site for all kinds of early literacy resources. One of my favorite parts is the decodable reading passages.
Unfortunately, to date, these have only been available as pdf files. Pdfs are good for printing, but not much good for other uses, like putting on mobile devices, interacting with, making movies, etc.
The great thing about open licensed content, though, is that you can remix content like this.
So this summer and fall, I've been working on taking these pdf files and remixing them into PowerPoint presentations, separate jpg art files, and interactive VoiceThreads (with audio and the ability for students to record their own audio).
original pdf: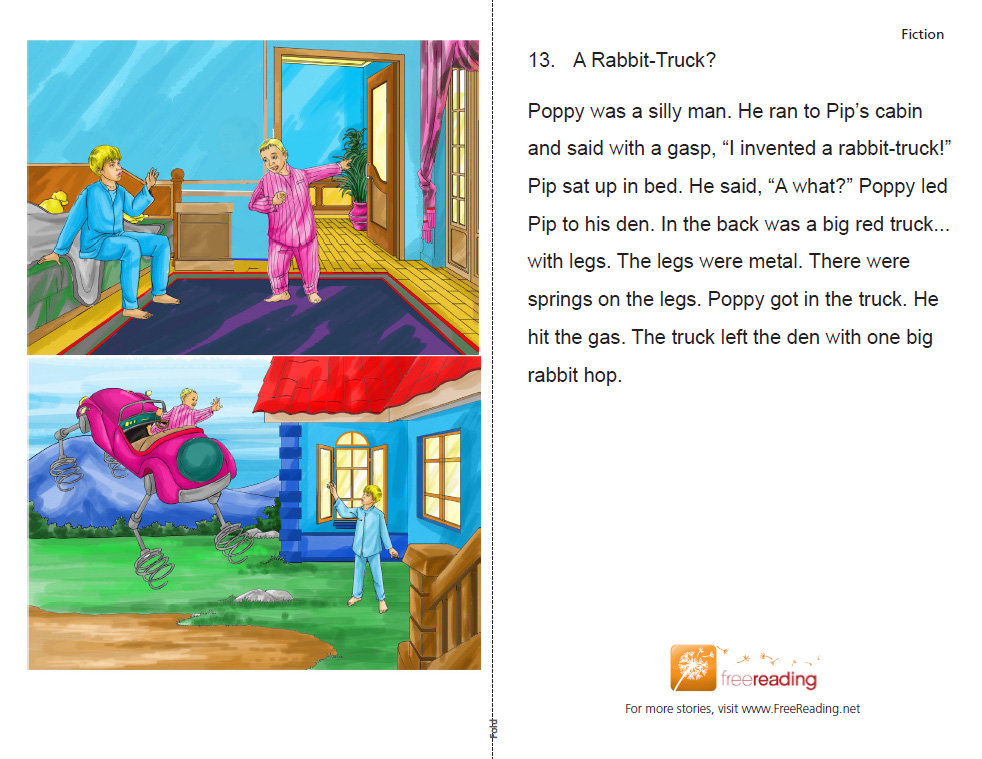 ppt:
Voicethread:
All of these resources for almost 80 stories are available  on Curriki, along with ideas for using them.
Thanks to FreeReading, the Hewlett Foundation, and Bon Education for inspiring the idea to do this and to Steve O. and David Wiley and his Educational Productivity Pledge (see P.S.) for the impetus to move ahead with it.
Posted by karen on November 10, 2010 in Uncategorized
With several different groups (districts, states, publishers, etc.) working on tagging content assets — especially open ones — for the new Common Core standards, a group of us thought it might be useful to have a standard (no pun intended) tagging schema.
I don't know much about what makes a "good tag," but not being one to let ignorance stand in my way, I'd like to throw out a tag format to get input.
Here's a first thought on this: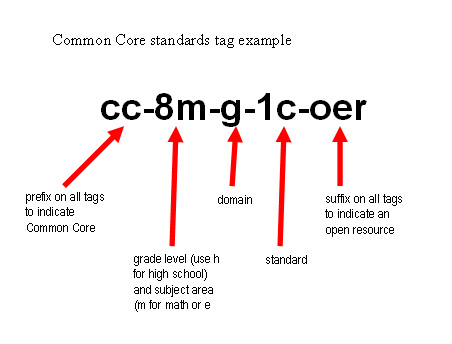 One question I have is with regard to the suffix. My thought was that it would be nice to be able to search a repository and find all the content for standard G-1c that is open. However, another alternative would be to omit the -oer suffix or have a separate oer tag and then search on the combination. I guess you could also tag both with and without the tag (e.g.  both cc-8m-g-1c-oer and cc-8m-g-1c).
What other ideas, thoughts, comments, etc. do you all have?
[Thanks to Doug Sovde at Achieve for helping think this through.]
Posted by karen on June 6, 2010 in Uncategorized
I'm not sure when this came out, but Google Advanced Search now has a filter for licenses.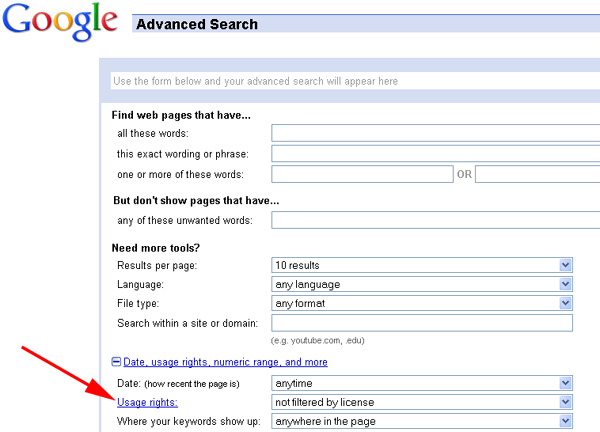 I also stumbled upon a really brilliant survey about sharing from a group called Latitude. If you haven't already, you really should take this survey. It takes a few minutes, but in going through it, I learned so much. It really made me think not only about different approaches to sharing, but also about different things in my life and how they are connected.
After taking the survey, I went to the partner site Shareable. Again brilliant. I immediately subscribed to their blog and then didn't know whether to file it in my folder for open content or the one for sustainable food production, since it covers both of those topics and more. Wow! (I ultimately settled for the open content folder, but only because that's the one I read more actively.)
If you care about sharing, sustainability, or the future, make sure to check out these great resources.